HEADLINES
9th Annual Burn the Bird tournament Saturday at 7:30am, check the list on FB as we are full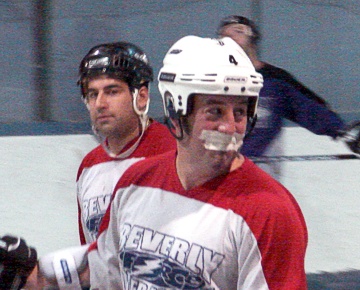 Saturday League - Sabres stay unbeaten in regulation with comeback win
The Saturday league Sabres got a come from behind win over the Sharks to remain unbeaten in regulation. The Devils slid into 2nd place with a win over the Oilers. The Stars lost another close one and remain in last place.

We have openings for fill ins right now in the current fall season. email: daveicehog@aol.com
Tuesday League - last place Band of Brothers makes it two wins in a row
The last place team is peaking just in time for the playoffs, with back to back wins. At the top Sex and the City won easily 7-0, and just need a tie next week to clinch the top seed.
Cost for the new season is $220 for skaters and $110 for goalies.
Game Day Stats!
The EMRHL is using Hockeyshift to host our regular season stats. Click on Live & Career stats above to follow along Live during game day or look for scores and stats after the games. Some past seasons are also available, and each players has their own individual page. Playoff schedules will be here on our web page and not on the stats page.