HEADLINES
New Tuesday season scheduled to start next Tuesday March 9.
openings for goalies, skaters, captains, and we also need referees.

daveicehog@gmail.com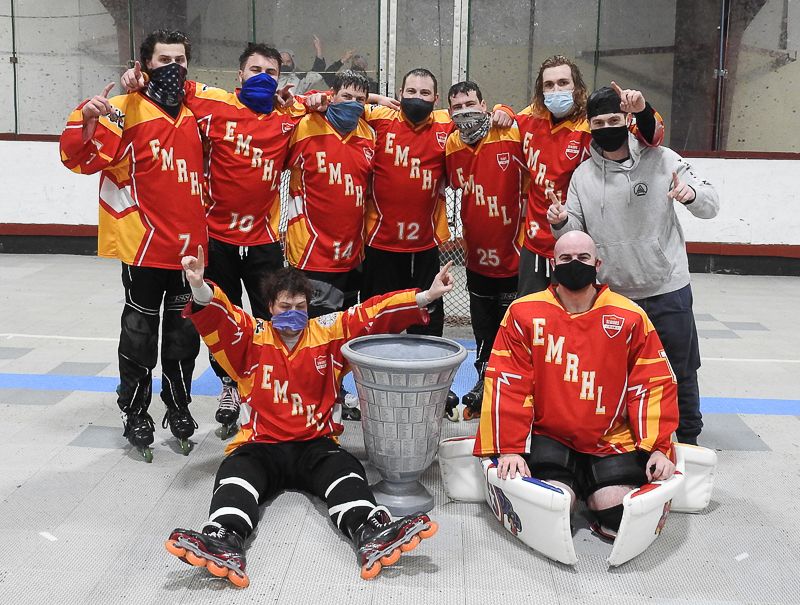 ---
Saturday League News
There were a couple of trades, but we might need a few more to balance out the teams after the rash of new guys who have just stopped showing up. This week the Barnstormers improved to 6-0 and continue to lead the league. The Red Dogs continue to lead at the other end, a loss and they improved ot 0-5-1.

The cost for the spring 2021 season is $150 for skaters / $75 for goalies
If interested in playing in the current season please email: daveicehog@gmail.com
---
Tuesday League
What a final week we had. In the semis, the Storm barely got by the Blazers 3-2. Then the Wheels needed a late goal from Estrela to defeat the Americans 7-6.

In the finals between the Storm and the Wheels, it was 4-4 with 11:22 left in the 2nd period. The Storm then ripped off 7 straight goals en route to a 13-7 Championship win.
Current Season cost for this season is $170 for skaters and $85 for goalies.
We have openings for players in the upcoming season beginning on March 9. email: daveicehog@gmail.com
---
Things to note:
Please spread apart from other players while dressing and on the bench

You need a face covering at all times

If you are sick, please to do not come to the game. Any positive cases must be reported.

No shaking hands after the game, and benches will be sprayed between each game.
Game Stats!
The EMRHL is using Hockeyshift to host our regular season stats. Click on Live & Career stats above to follow along Live during game day or look for scores and stats after the games. Some past seasons are also available, and each players has their own individual page. Playoff schedules will be here on our web page and not on the stats page.