HEADLINES
Saturday May 28 - Memorial Day Tourney in the morning, space is limited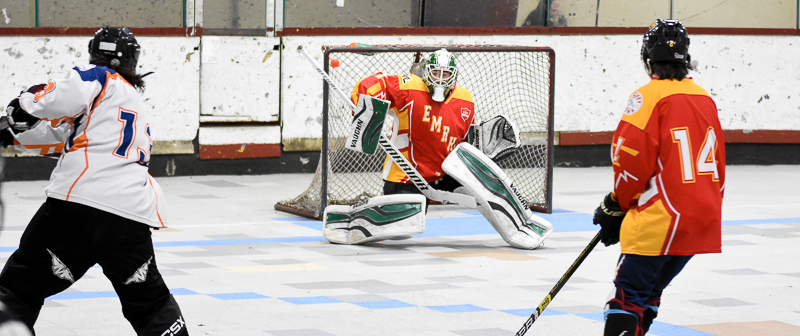 ---
Saturday League

The new season is off and running. Some downgrades are quite obvious. Others are hiding behind sandbags.
No games on May 28, instead we may have a morning tournament.
If interested in playing in the current season please email: daveicehog@gmail.com
---
Tuesday League

We're not buying Mr. Hankey's first loss of the season. Sandbags were involved. Cartman and PC Principal are so bad, that nobody won the 6:30 game. And it looks like Chris Mahoney is holding out for a new contract from Terrance and Phillip.
Season cost for this season is $220 for skaters and $110 for goalies.
If interested in playing please email: daveicehog@gmail.com
---
Game Stats!
The EMRHL is using Hockeyshift to host our regular season stats. Click on Live & Career stats above to follow along Live during game day or look for scores and stats after the games. Some past seasons are also available, and each players has their own individual page. Playoff schedules will be here on our web page and not on the stats page.