HEADLINES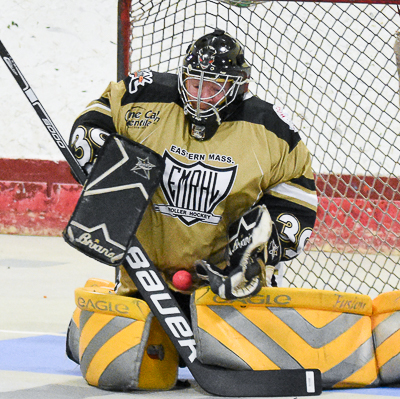 ---
Saturday League News
The teams are picked and are being posted on the Saturday page.
The new season start has been moved to April 24.
Season cost for this season is $150 for skaters and $75 for goalies.
If interested in playing in the current season please email: daveicehog@gmail.com
---
Tuesday League
We reached the halfway point, and some brothers are working together, while others are still fighting over toys.
Season cost for this season is $220 for skaters and $110 for goalies.
We have openings for players in the upcoming season beginning on March 9. email: daveicehog@gmail.com
---
Things to note:
Please spread apart from other players while dressing and on the bench

You need a face covering at all times

If you are sick, please to do not come to the game. Any positive cases must be reported.
Game Stats!
The EMRHL is using Hockeyshift to host our regular season stats. Click on Live & Career stats above to follow along Live during game day or look for scores and stats after the games. Some past seasons are also available, and each players has their own individual page. Playoff schedules will be here on our web page and not on the stats page.